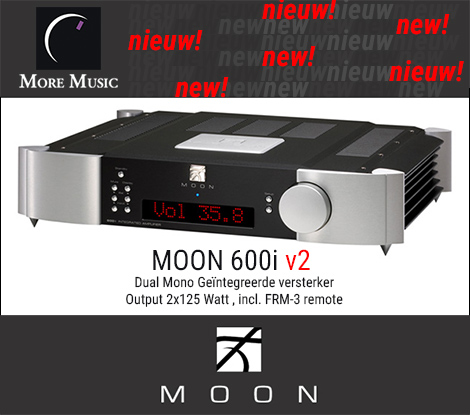 MOON announces the next generation 600i: the 600i v2.
The long-awaited successor to the MOON 600i Integrated Amplifier is finally here. In response to feedback from around the world, the 600i has enjoyed almost 8 years in the MOON line-up of amplifiers, and is now ready for an upgrade. New technological developments have paved the way for an improved version of the 600i, aptly called the 600i v2 ("v2" means "version 2"). The 600i v2 provides an even greater insight into your music, with increased resolution, bass articulation, detail and soundstage, thanks to upgrades in the power supply and gain stages. Of course, the familiar 600i's "family sound" is all there, and is now enhanced to provide even more of everything it already does so well. And the best part? All of this comes to you at the same price as before.
Give the 600i v2 a test drive and experience the true power and emotion of music, while rediscovering your music collection all over again.